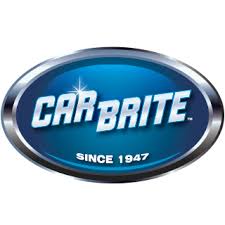 Car Brite Terminator Wild Cherry Scent
E018BL4
Terminator Wild Cherry
VOC Compliant
Body Shop Safe
Phosphate Free
NPE Free
Description:
A VOC compliant, odor neutralizer that eliminates offensive odors from vehicle interiors.  
Characteristics
Function: Deodorizer Surfaces: Interior compartment
Formulation: Water-based solution
Key Benefits
Removes the source of the odor, while leaving a pleasant scent
Extremely easy to use
How to use
Deodorize
Dilute 1:1 (1 part product, 1 part water)
Shake container before and during use.
Lightly spray product on carpeting, under seats and in air vents.
To prolong scent, place moistened cotton ball under seat.
Clean & Deodorize
Add 2 - 5 ounces of product to extractor fluid tank or bucket of general purpose cleaner solution.
Utilize cleaner as you would normally.
Specifications
Concentrated: Yes
Container Size: US Gal
---